Junk Hauling Services in Livonia
Junk hauling services are an excellent solution for homeowners and businesses looking to eliminate clutter, debris, and trash. These services offer a convenient and hassle-free way to remove large or heavy items, such as furniture, appliances, and construction materials. Junk hauling companies in Livonia typically provide a range of services, including hauling, disposal, and recycling, to ensure that your unwanted items are handled properly and responsibly. You can enjoy a clutter-free space and peace of mind by choosing our reliable junk-hauling services in Livonia. Knowing that your waste is being disposed of in an environmentally friendly manner.
What is the difference between garbage and Junk?
Garbage and Junk are two different types of waste that are often confused with each other. Garbage refers to daily households or food waste, such as food scraps, packaging, and other disposable items. Junk refers to unwanted or unused items cluttering space, such as old furniture, appliances, and other household items. While municipal waste management services regularly collect garbage, junk removal typically requires a separate service specializing in disposing of larger items.
Are Junk Hauling Services Environmentally Friendly in Farmington Hills MI?
Many Junk Hauling Services in Farmington Hills, MI strive to be environmentally friendly by prioritizing responsible disposal and recycling. They understand the impact of waste and Junk on the environment and make efforts to reduce their carbon footprint.
One of the ways that these Services can be environmentally friendly is by donating or recycling items that are still in good condition. Many services work with local charities and organizations to donate items that can be reused, reducing the amount of waste sent to landfills. They may also separate materials for recycling, such as metals, plastics, and electronics.
Additionally, some Junk Hauling services reduce emissions by using eco-friendly vehicles or equipment, such as electric trucks or hand carts. They may also use sustainable practices, such as composting, to dispose of organic waste.
Benefits of Junk Removal Services in Allen Park MI:
Junk removal services are vital as they help keep the city clean and waste-free. Some of the benefits of hiring our junk removal services include the following:
Convenience:
Junk removal services provide a convenient and hassle-free way of removing unwanted items. They come to your location and load the Junk onto their truck.
Cost-Effective:
Hiring a junk removal service can save you money in the long run. You don't have to worry about purchasing equipment, renting a dumpster, or paying landfill fees. Our Junk removal services offer affordable rates for their services.
Time-Saving:
Removing Junk can be a time-consuming task. Junk removal services can save you time by doing the job quickly and efficiently.
Safe Disposal:
Junk removal services ensure the Junk is disposed of safely and responsibly. They follow all the environmental regulations and guidelines to protect the environment.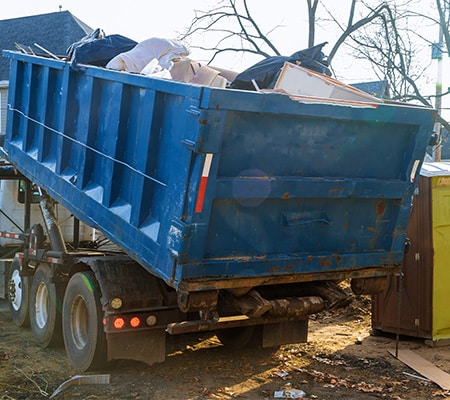 What is the most Eco friendly method of disposal In West Bloomfield MI?
The most eco-friendly method of disposal is recycling. Recycling is converting waste into reusable materials, thereby reducing waste in landfills. Recycling helps to conserve natural resources, reduce greenhouse gas emissions, and minimize the environmental impact of waste disposal. In West Bloomfield, residents are encouraged to recycle paper, cardboard, plastic, glass, and metal items through the curbside recycling program. Additionally, hazardous waste, such as electronics, batteries, and chemicals, should be disposed of at designated drop-off sites to prevent contamination of the environment. By recycling and properly disposing of hazardous waste, West Bloomfield residents can help to protect the environment and promote a more sustainable future.
Why do we need Eco friendly junk removal in Bingham Farms MI?
Eco-friendly junk removal is necessary because it promotes sustainable waste management practices that protect the environment. Traditional junk removal methods, such as landfill disposal, contribute to environmental degradation and pollution. Eco-friendly junk removal services utilize methods such as recycling, repurposing, and donation to minimize waste and reduce the amount of Junk in landfills. Residents can positively impact the environment and contribute to a more sustainable future by choosing an eco-friendly junk removal service in Bingham Farms, MI. These services prioritize environmentally responsible practices, helping to reduce the carbon footprint of waste disposal.
Quality Services
Professional Services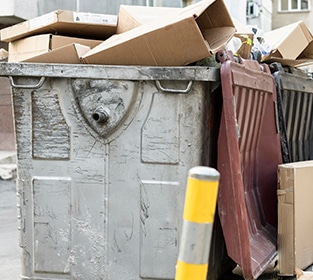 Home Junk Removal
Don't let junk take over your home and your life. Let us care for you, from sorting and hauling to disposal and recycling.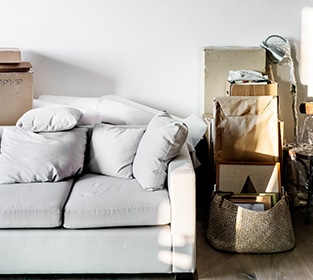 Home Cleanouts
We offer comprehensive home cleanouts, including sorting, hauling, and disposing of all junk and debris.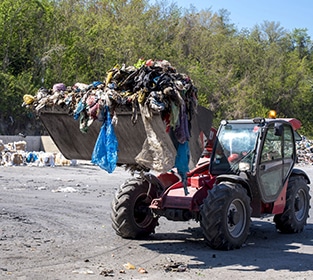 Junk hauling
Whether moving, downsizing, or just needing to clear out some space, we've covered you with our reliable and affordable junk hauling services.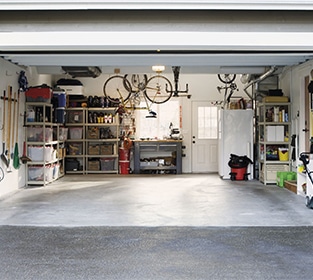 Garage Junk Clean Outs
Our company's professionals specialize in garage clean outs, ensuring every last bit of junk and debris is hauled away and properly disposed of.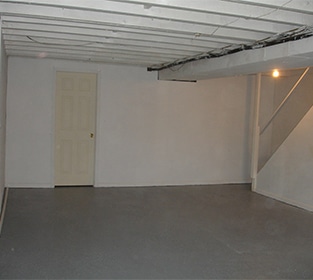 Basement Clean Outs
Let us help you transform your cluttered and chaotic basement into a clean, organized, and functional space you can enjoy and utilize.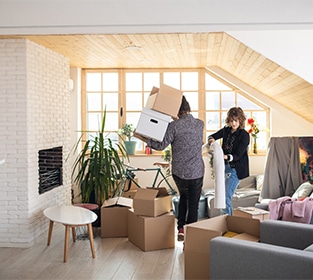 Property Cleanouts
From sorting and organizing to hauling and disposal, we offer comprehensive property cleanouts services that take care of every last detail and leave your space clean and clutter-free.
Contact Us
Your Name (required)
Your Email (required)
Subject
Your Message